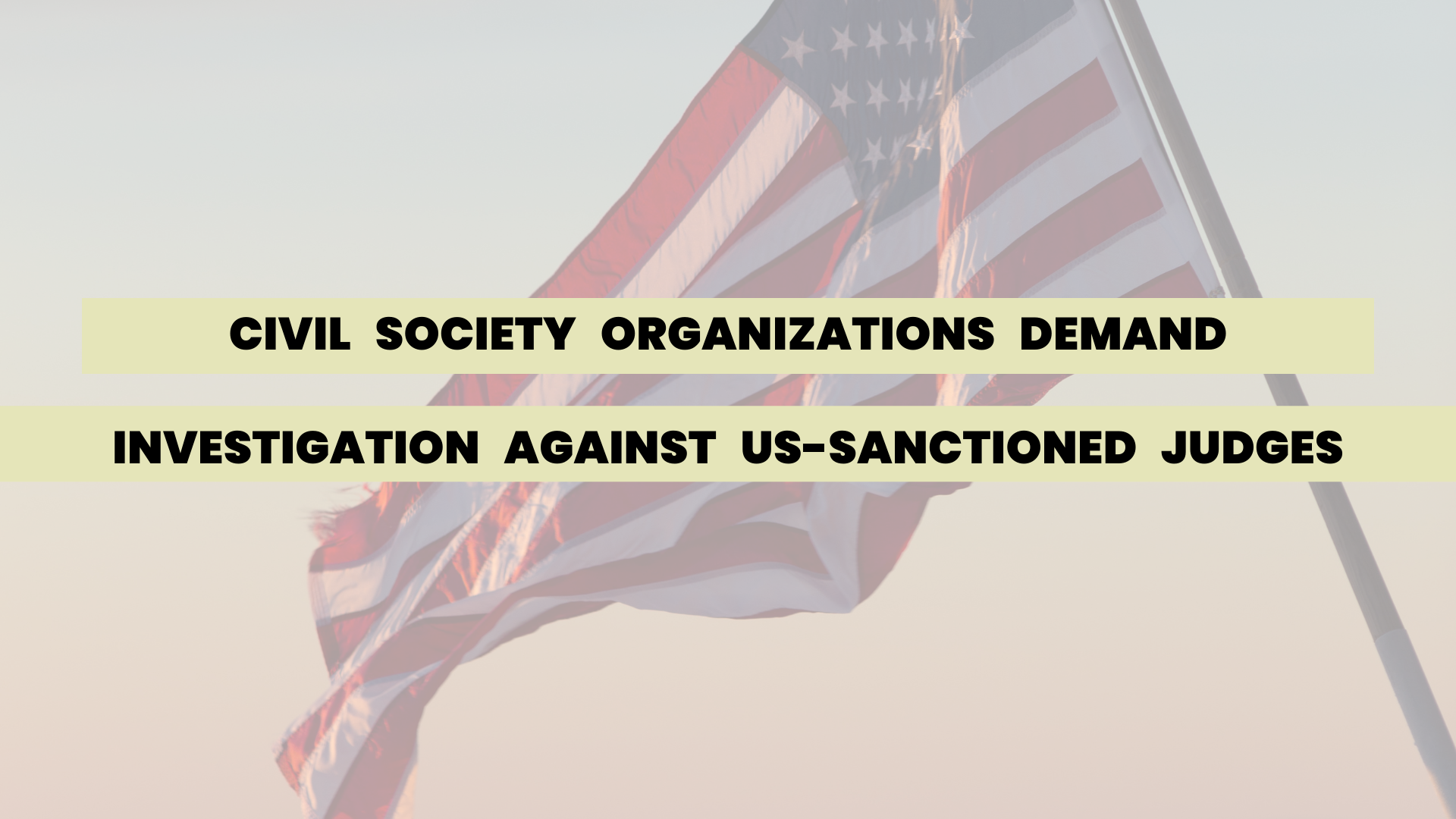 Civil society organizations demand investigation against US-sanctioned judges
Civil society organizations are echoing the decision of the US Secretary of State to sanction Mikheil Chinchaladze, Levan Murusidze, Irakli Shengelia and Valerian Tsertsvadze and are calling on the Georgian authorities to immediately launch an investigation against the sanctioned judges.
On April 5, 2023, the United States Department of State imposed sanctions on three incumbent and one former judge of Georgia due to their involvement in significant corruption. For many years, civil society organizations of Georgia have been urging the Georgian authorities to respond to the alleged corruption schemes in the judicial system, while the Georgian Dream Government has been categorically rejecting these suspicions, evaluating the criticism as an attack on the "independent judiciary".
The US Embassy in Georgia explained that the decision of the Secretary of State of the United States to sanction certain individuals for engagement in significant corrupt activities in the Georgian judicial system was based on the reliable evidence that met the standard established by the American law to prevent the said persons from entering the territory of the United States.
The authorities of Georgia should realize that - in addition to the fact that the consolidated power in the hands of the judicial clan harms the national interests of Georgia, support to the clan seriously damages our country's relations with our main strategic partner - the United States of America - and threatens the prospect of European integration of Georgia, considering that the judicial reform is one of the key points in the 12 recommendations of the European Commission.
Accordingly, the undersigned organizations consider it necessary:
1.  Based on the decision of the Department of State and the explanations made by the US Embassy in Georgia, to immediately start an investigation against Mikheil Chinchaladze, Levan Murusidze, Irakli Shengelia and Valerian Tsertsvadze
2. Call on the Parliament of Georgia to create an Investigative Commission with the aim to investigate the facts of corruption and other wrongdoings in the judicial system of Georgia.
Signatories:
1.     Democracy Research Institute (DRI)
2.     Civic Idea
3.     Georgian Court Watch
4.     Georgia's Reforms Associates (GRASS)
5.     Group of Independent Lawyers
6.     Democracy Index - Georgia